It's not a post, it is an 11,100 word tome.  And although it may only be indirectly related to Peak Oil, Climate Change or Economic Collapse, I wanted you to have it, Dear Reader.    KM
[C]ell phones may be the tobacco of today.   Source
It's hard to talk about the dangers of cell-phone radiation without sounding like a conspiracy theorist. This is especially true in the United States, where non-industry-funded studies are rare, where legislation protecting the wireless industry from legal challenges has long been in place… GQ
1912: USA: The members of the Non-Smokers' Protective League received editorial ridicule in various newspapers. One newspaper states, "Smoking may be offensive to some people, but encourages peace and morality."
Now:
Overview
This post is a health alert, particularly to parents (but to all people) about mobile phone use.  It's a long post, but the issue is complex.  If you read the entire piece, you'll be able to intelligently assess the health risk, (at least as we now know it)   of mobile phone use.  I have no ax to grind.  I enjoy my cell phone and wonder how I ever lived without it.  But I've got to change the way I use it, and, I will argue, so do you.
The case I'll make, with little personal commentary, is that we face a combination of industry forces and human health risks not seen since the first murmurs of health problems associated with smoking tobacco more than a hundred years ago.  I'll be quoting from this great site on the Tobacco Timeline, and draw parallels to how the argument is being shaped and how public opinion is being influenced, both then and now.  I've provided an extensive list of medical references at the end, to those who would like to learn more.
I begin by explaining a variety of terms useful in helping you to understand the issues.  These include a very brief introduction to how home wireless phones and cell phones work, what can cause problems, and I'll dispel some myths about what you should and shouldn't be concerned about.  Here I'll talk about two (yes, just two) medical studies that are competing to convince us that we either need to be concerned, or reassured about the safety of mobile telephones.  I'll look at what I've come to believe are the essential elements to consider when examining any research on this issue.  They aren't difficult to grasp.  I use smoking and health risks as a guide in that understanding.  After this, I review the two major pieces of research that purport to provide definitive answers to the question:  "Are mobile phones harmful to your health?"
In order to help you understand the issue, I'll define terms like Specific Absorption Rates (SAR), and use industry websites to talk about the phenomenal growth of cell phone use over the last decade.  I'll list the diseases that researchers are looking into, and which ones are of most concern.  I also provide a link to the most popular cell phones on the market along with their SAR's, and explain why quite a few industry dollars are being spent to make sure you don't get better educated about the potential danger of these mobile buddies.
I end the piece with a walk down 'Memory Lane,' Then, like now, consumers were ill-served by the competing and conflicting claims from the tobacco industry, medical establishment and mainstream media, each trying to convince us that smoking was either a health benefit, a harmless and relaxing past-time, or a danger to our health and longevity.  I'll follow a number of these early tobacco messages with recent ones about mobile phone use.
Polemics and Fear
This is not intended as either a polemic, or a piece designed to scare people.  But the issue is, by necessity, full of political implication and the implications are frightening.  But fear not.  These health dangers can and should be minimized, and I'll end the post with a discussion of safety precautions any adult should exercise while using a mobile telephone.  Based on what I've learned, it would take quite a bit to convince me that children should be given free access to cell phones at this time.
I hope you enjoy the post, and circulate it widely with its permalink:  www.peakoilblues.org/?p=2513
First, a personal introduction:
I hate to do it.  I really love my iPhone, but I'm completely changing the way I use it.
This picture got to me:
That is your five-year-old's brain on a cell phone.  Your 10 year-old's brain on a cell phone doesn't look much better.  Those colors are the electromagnetic radiation (RF) penetrating into the brain tissue (the waves penetrate into 75% in a 5 year old's brain and 50% in a 10 year old brain, while only 25% of an adults brain is penetrated.)
Don't worry.  No child's skull was subjected to cell phone radiation for use in this picture.  Radiologists extrapolated, using what they know about both kids, the skull, and radiation.  But increasingly, parents are providing the chance for kids, as young as pre-school age, to have their brains lit up like that for some period every day.
You see, kids have thin skulls, so low-level non-ionic radio frequencies (RF) goes deeply into them when they talk into a cell phone.
The Federal Communications Commission (FCC) knows RF's aren't good in large doses, but they aren't quite sure they're safe in the low doses that mobile
phones give out either.  Nevertheless, they set standards for just how much RF can be emitted, and they force mobile phone manufacturers to tell consumers about how much the device contains (…on page 34 of that manual you got.  You got that handy, don't you?  It's inside your home cordless phone too, but more on that later.)
Quick Review on How Mobile Phones Work
A Radio/Telephone Combo
Cell phones are  like a telephone and a radio combined. Remember "walkie talkies?"  Only one person could talk at a time, so you had to say "Over" when you were finished speaking and "Roger" when you heard what they said.  With mobile phones, the conversation is two-way, so both can speak at the same time.  When you make a call, it's like talking on a two-way radio.
Cell towers/ Masts
Cell towers, or Masts, have radio transmitters that send out and receivers signals in a 10 mile radius. Each tower form honeycomb cells.  Honeycombs throughout an area pick up the signal from your phone then send it out, connecting you to your caller.
Mobile Phones are Low-Power Transmitters
Each phone has a low-power transmitters inside that radiates a small amount of power if you are close to a network tower, and more power if you are farther away in order to make the connection. The farther the outreach of the transmission your cell phone does to connect to a distant tower, the worse its health effects.  Good signal strength means you are in easy reach of a tower. Poor signal strength means you aren't, and more "juice" is needed.
Cities have lots of cell tower honeycomb cells that cover the entire area. In rural areas, these cells are spread further apart, requiring the cell phone to use more power to transmit the signal over that greater distance. You can tell how close or far away you are from a tower by looking at the bars on the phone.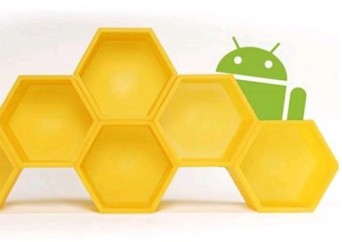 In cordless home phones, the base is the mini-tower sending the same radio signal to your phone.
As I'll be pointing out, in a growing number of countries around the world, they are warning parents not to allow children access to mobile phones because of the potential health risks.
But we'll have none of that here in the US.  We design cell phones particularly for preschoolers and provide consumer reviews on them, so parents can make the "smartest choice."
Let's begin by defining a few important terms that will help you read medical research on cellular and wireless phones:
Mobile Phone/Cordless Phone/Cellular Phone
FCC regulates the RF output of both your home cordless telephone and your cell phone.  There is a limit on just how much RF they can emit.  I will refer to research subjects who use both cordless home telephones and cellular phones as "mobile phone users," or "non-mobile phone users." I will specify if one does or doesn't use one or the other (i.e.: uses a cordless but not a cell phone.)
Odds Ratios
"Odds Ratio (OR)" in epidemiological studies is the relationship between an exposure and a disease.  In research, it is expressed (for example) as 1: 3.4.  In this case, the rate of having a disease is 3.4 times greater than not.  The greater the value of the odds ratio, the stronger the association.
In lung cancer and smoking studies, the OR compares the odds of a person who has lung cancer and smokes cigarettes (the second number, 3.4) against the odds that a person who does not have lung cancer and does not smoke cigarettes (number 1).  So in this hypothetical example, there is a 3.4 times greater risk of having lung cancer in the group that smokes vs. the group that does not.
Longevity and Intensity
But we can't stop there.  Medical science isn't that easy, and here's where determining the Odds Ratio get's tricky. It's clear that using terms like "smoking" or "not smoking" doesn't tell us very much.  Some people smoke 5 cigarettes a day for 5 years, while others smoke 3 packs a day for 30 years.  We now know that when we study both groups, the OR for each group is different (when researchers compare  non-smokers to light or heavy smokers, the OR is different).  So early on, the Tobacco industry sponsored studies that compared, say, light smokers who had been smoking a relatively short period of time, with healthy non-smokers.  Or perhaps they got tricky and put people who smoked cigar in the "non-smoking" group.  Their studies often "proved" that cigarette smoking didn't have harmful effects.  I'm simplifying a bit, but hang in there with me.
Like smokers, not all mobile phone users are alike.  Some have been using these devices since they first appeared, and live on them, (we'll call them the "Gekko Group) for work or pleasure, while others are more recent or casual users.  Some use both cell phones and wireless phones at home, doubling their chances of RF exposure.
Then:
1953: Dr. Ernst L. Wynder's landmark report finds that painting cigarette tar on the backs of mice creates tumors. This was the first successful induction of cancer in a lab animal with a tobacco product, the first definitive biological link between smoking and cancer
February, 2010:  In an extensive piece on cell phone health hazards in this month's issue of GQ, a 35-year-old investment banker who five years ago was diagnosed with a brain tumor just behind his right ear — where he presses his phone — said that his industry has, "been using cell phones since 1992, back when they were the Gordon-Gekko-on-the-beach-kind-of-phone." The banker said four or five colleagues at his firm also have similar tumors.
2003: Two group of animals were exposed different levels of RF radiation in two different types of cell phones for 5 days a week.  Mice exposed to low-level radio frequency radiation (RFR) had slightly accelerated tumor development… that may warrant further evaluation. Heikkinen, PP, et. al.   (2003).
2008:  "This is the first study showing that molecular level changes might take place in human volunteers in response to exposure to RF-EMF."  Karinen, et al. (2008).
How Slow-Growing is the Disease?
Researchers also study different medical conditions and diseases.  In smoking, quicker effects, like "smoker's cough" happens more quickly than lung disease.  With mobile phones,  glucose changes happens immediately when you use a cell phone, while slow-growing brain cancers might take as long as 30-40 years before the patient becomes symptomatic.  If you don't follow heavy mobile phone users for 40 years, you may not see an effect epidemiological.  In addition, some diseases kill people, and dead people don't share cell phone data with epidemiologists.  Keep these sorts of factors in mind as we look at the two large research projects on mobile phone or cell phone use.
Specific Absorption Rate (SAR)
The FCC sets guideline limits on human exposure to radiofrequency electromagnetic fields (RF) emissions while talking on a hand-held mobile phone including cell and home cordless phones.  They are defined in terms of a Specific Absorption Rate (SAR).  Like the child's skull on a cell phone above, SAR is a measure of the rate of absorption of RF energy by the body.  The "safe" limit for a mobile phone user, set by the US FCC is "an SAR of 1.6 watts per kilogram (1.6 W/kg), averaged which is absorbed by one gram of body tissue" for one section of the body.  SAR is given for two areas: measured for partial body  exposures (e.g., head, waist, during use of a mobile phone) and whole body exposures (e.g., at a distance from a mobile base station/tower/mast).  SAR limits are based on whole-body exposure levels of 0.4 W/kg1 for workers in the telecom industry and 0.08 W/kg1 for the general public.
World-wide, SAR upper limits vary somewhat.  Basic restrictions in Germany for example, are 0.08 W/kg for exposure of whole body and 2 W/kg for the partial body.
Corporations must demonstrate that their products fall below this number to be allowed to market them.
What is the  Radiofrequency Electromagnetic Field (RF) in Your Phone?
It's the sort of information that telecommunications industry dollars are trying to stop you from finding out easily.  They don't want to "scare' you.
Every cell phone has an SAR, and some states are trying to legislate a requirement that cell phone manufacturers put hazardous warning labels on the outside of cell phone boxes…or as part of the store display.  The argument is that educating about SAR levels will allow consumers the right to choose just how much RF to expose themselves to.  These efforts are being actively fought (and often defeated) by corporate interests, who have been overall boosting their spending on lobbying year by year.
Organization
1999 Lobbying
Expenditures
1998 Lobbying
Expenditures
1997 Lobbying
Expenditures
Average Growth
| | | | | |
| --- | --- | --- | --- | --- |
| Cellular Telecom Industry Ass | $3,535,000 | $4,570,000 | $1,549,460 | 51.0 |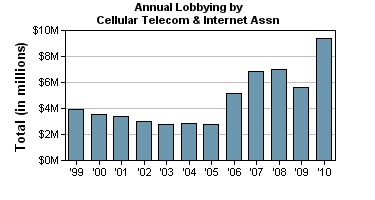 You can find the SAR for your cordless home phones too, if you find your manual, or if you are good at following directions on the FCC website.
Warning: there are a lot of them.
After taking my cordless phone apart, and making multiple clicks, I determined that my Panasonic had an SAR: head (partial body) of 0.15 W/kg; and body SAR of 0.26 W/kg.
Is that high?  I don't know, since I don't know anyone else's secret cordless phone code, so I have nothing to compare that number to.
Phones on Stand-by
Phones aren't always radiating radiofrequency electromagnetic fields (RF) emissions, because activated cell phones and the cell tower aren't in constant radio contact with each other.  After the phone is registered, and turned on, it searches for the nearest cell tower/mast.  The farther away the tower/mast, the stronger RF it puts out to reach it.  Once it connects to a particular cell tower, it goes into a "receive-only mode."
When the cell phone is on, but stationary, (e.g. at bedtime) approximately every 30 to 60 seconds it sends a short message to the tower, ("I'm still here!") which lasts about one second long, to prevent drain on the battery.  But kids are known to do the darnest things, like put their cell phone under their pillows at night, and that's not a good practice.  After 8 hours, they'll get 8-16 minutes of radiation ever night, while they sleep.  The same goes for the cell phone you keep safely tucked into your front pocket, by your genitals.  This is why researchers have looked into testicular cancer and cell phones.
When on the move (e.g. in a car), the phone automatically sends a short signal whenever the radio "cell" (the area controlled by a particular tower/mast) changes, making a new base station the responsible communication link. So continuous signals are sent only if it loses contact with one tower and must searches for another one ("Hello!  It's Kathy's cell.  Closest Tower!  Please respond!), or an incoming or outgoing call is made or received.  Cell phones "bundle" your voice data and send it off that way.  Remember your Mother saying you had two ears to listen and one mouth to talk?  If you are listening, and not talking, your cell phone is not radiating a steady signal, but acts more like "standby" until you speak up again!
Don't make calls when you have few "bars."  Your phones will put out more RF to
meet up with the next closest tower/mast, and that means an extra boost of RF to your brain.  Rural cell phone users also get a greater blast of RF, because more power is needed to connect to the cell towers/masts that are placed farther apart.
Text Messaging
When sending a text message (SMS ) your cell phone sends back its electromagnetic wave for 1 to 2 seconds as the SMS is being sent, thereby reducing exposure to RF.  That's why texting is considered "healthier" than talking on your cell phone.  Research studies are showing that teens are texting, rather than calling, at a greater frequency.  Think of texting as "smoking but not inhaling."
Penetration Rates in the Population and Minutes of Use
Cell Phones
The popularity of cell phones are growing all over the world. Below you can see how many people (subscribers) owned cell phones from June 1995 to June 2010.
Annualized Total Wireless Revenues and "Penetration Minutes of Use":
Year                      Subscriber           Revenues            US Population     Minutes of Usage
June 2010            293 Mil                 $155.8 Bil            Penetration: 93%             2.26 Trillion
June 2005            194 Mil                 $108.5 Bil            Penetration: 66%             1.26 Trillion
June 2000:           97 Mil                  $ 45.3  Bil             Penetration:  34%             195  Billion
June 1995:           28 Mil                   $ 16.5  Bil             Penetration:   11%              32  Billion
What's more, from 1987-1991, the ability of companies to handle the volume of those who wanted to place calls was pretty limited and only so many calls got through. In 1991, the cell phone industry expanded their volume by 1000% percent, giving many more people a chance to place their calls all at the same time.
While in 1987, only one million people were cell phone subscribers, by June 2010, that number rose to 293 million, and 93% of the US population owned cell phones, talking 2.26 Trillion minutes per year.
It is important to think about these additional people spending greater amounts of time on their cell phones.  Many more people ONLY have cell phones now, and have given up their land-lines altogether.  Medical research only 6 years old has not accounted for almost 100 million new cell phone subscribers.  Not that 60% of the people on Earth (4 billion) have cell phones, there should be a "rush" on finding out their dangers.
"Is there not something desperately wrong, in a world where everybody has a mobile telephone but nobody has clean drinking water?" Patrick Smith
Cordless Home Phones:
While cordless telephones were available in the 1980's-mid 1990's, they lacked high-quality reception and they were expensive.  By 1990, a 900 MHZ phone worked great but sold for $500, and could be intercepted by radio scanners, so they weren't very private.  By the mid-1990's, quality and distance improved and a good quality phone could be had for $340.  Finally, by 2000, you could buy a high-quality cordless phone for under $100, and this shift dramatically increased the percentage of the US population owning one.
USA Population Penetration for Cordless Phones:
2007 –   85%                         2005  -  88%                   2001 -  78%
So, medical studies that conducted data earlier than 1995 probably did not include a great many cordless phone users.
Diseases
We know that a slow-growing brain cancer, can take up to 30 years before the sufferer is symptomatic.  Today, when 93% of the US have cell phones and 85% of us use cordless phones, researchers can't yet predict how many of us will later develop a slow-growing brain cancer or tumor, because these diseases have such a long latency period.
So here is the research dilemma:  More recent studies may measure more mobile phone users, but these users will not have the years of mobile phone use (and therefore the latency) to be diagnosed with a brain tumor.  In another twenty years, we will have quite a bit of epidemiological data about the prevalence of brain cancers and mobile phone use.  Will you be one of those statistics?
A Tale of Two Research Studies
Interphone – A Well-Funded Telecom Industry Study
May 17, 2010 — A large international study of the risk of brain cancer from cell phone use has yielded "inconclusive results." Although the study provides no definitive evidence of increased risk of brain cancer from cell phones, observations at the highest level of cumulative call time and the changing patterns of mobile phone use, particularly among young people, warrant further investigation, researchers said.  The Interphone Study Group published their initial results analyzing brain tumor (glioma and meningioma) risk in relation to  cell phone use.
After spending 1998 determining whether such a study would be "feasible and informative" the International Agency for Research on Cancer (IARC) began its work.  This interview-based case-control study, which included 2708 glioma and 2409 meningioma cases and matched controls was conducted by 48 scientists in 13 countries using a common protocol in 1999 and the study continued through 2004 at a cost of $30+ million dollars. Why it took another six years after the data was gathered to publish a single article is anyone's guess.
I won't go into all of the criticism here, but this YouTube covers most of them.
While other studies of brain tumors and cell phone use have been conducted, this was clearly the largest study of its kind.
Scope of the Interphone study
"Interphone" was international with studies in 13 countries around the world (Australia, Canada, Denmark, Finland, France, Germany, Israel, Italy, Japan, New Zealand, Norway, Sweden and the UK) focusing on four types of tumors in tissues that most absorb RF energy emitted by mobile phones:
tumors of the brain:

glioma, a cancer of the brain that begins in the glial cells that surround and support nerve cells; and
meningioma, a type of slow-growing tumor that forms in the meninges, the thin layers of tissue that cover and protect the brain and spinal cord;

tumors of the acoustic nerve: schwannoma, a tumor of the peripheral nervous system that arises in the nerve sheath; and
tumours of the parotid gland: tumors that form in a parotid gland, the largest of the salivary glands, which make saliva and release it into the mouth.
The objective was to determine whether mobile phone use increased the risk of these tumors. Often touted in the Interphone study are the number of cell phone users with at least 10 years of exposure to cell phone use.
Funding of Interphone
The Interphone study was a collaborative effort initiated by the Telecom Industry.  Five and a half million € were contributed by industry sources both directly and through a "firewall" mechanism, set up in order to "guarantee the independence of the scientists."
Other funding was provided by the European Commission (3.74 million €) and national and local funding sources (9.9 million € in total) in participating countries.
Subjects:
The average subject in this study spent 2 to 2.5 hours per month on their cell phone, or 100 total cumulative hours (less than four years) over their lifetime.  The heaviest users (the top 10%) had a set upper limit of  30 minutes per day with a lifetime accumulation of 1640 hours.  Subjects using only home cordless phones were considered "non-cell phone" users, despite the fact that both types of phones radiated RF.  Excluded were children, teens and young adults.
Results
The Interphone Study Group summarized its findings as follows:
Overall, Cell Phone Use is Good For Your Brain
This study found 207 "protective results" — indicating that cell phone users were actually less likely to become ill than were non-cell phone users (glioma,OR 0.81 and meningioma OR 0.79).  Since numerous studies on radiation links increased brain tumor with higher exposure of radiation, this finding was blatantly absurd.  Researchers suggested these findings "possibly reflected participation bias or other methodological limitations."
The Top 10% of Cellular Phone Users in this Study- Mute by Current Standards
Only when researchers examined the top 10% of cell phone use, did differences begin to appear.  For those who spent 1640 hour over 10 years (16.4 hours per year), there was a 1.4 times (140%) greater risk of having glioma and 1.15 (115%) times greater risk of having the slow-growing meningioma.
Wait a minute:  16.4 hours a year were the TOP USERS?  By today's standards, such users would be considered "average."
Only 29 measures suggested any statistically significant risk of disease.  Most notable among these was the troublesome finding that greater ORs for glioma occurred in the temporal lobe on the side of their head where they held their cell phones [the region of the brain located nearest the ear] than in other lobes of the brain.
After the initial studies were published, and after considerable delay, a second series of findings were released by the Interphone study.  This revealed a 300% increased rate of acoustic neuropathy with cell phone use.  As the acoustic nerve is closest to where the phone is placed, most independent researchers  eagerly awaited the results, which now appeared almost 7 years after initial data collection.  Again, researchers reported these results as "biases and errors" preventing a "causal connection" to these positive findings.  There were "whispers" of trouble, but no "smoking gun."  Industry spokesmen were ecstatic:
The statement from John Walls, vice president of public affairs for CTIA-The Wireless Association® was unequivocal: "'An increase of brain cancer is not established from the data from Interphone.'  Interphone's conclusion of no overall increased risk of brain cancer is consistent with conclusions reached in an already large body of scientific research on this subject.  This includes extensive research in laboratories, which has not identified (italics mine) any known biologic mechanism by which cell phones can cause brain cancer or, as the Interphone report notes, '[H]as found no evidence that RF fields are carcinogenic in laboratory rodents or cause DNA damage in cells in culture.'  The results were an open and shut case:  "RF products meeting established safety guidelines pose no known health risk."  He later suggested no more research was needed.  Shame, shame.
Not quite, Mr. Walls.
Annoyingly (at least to industry spokespeople) the researchers remained less triumphant: "We have not demonstrated that there is increased risk but neither have we demonstrated that there is an absence of risk. These findings of increased risk in the heaviest users suggest a possible association but we don't have enough scientific evidence."
First, there was the definition of who constituted a "heavy cell phone users:" cell phone use of 30 or more minutes a day.  Next, there was clearly elevated risk of glioma for the heaviest users– whether the definition of "heavy users" were "how long they were using a cell phone", "how many total minutes they used," or "how many total calls they made, compared to non-users."  Despite these troubling findings, this industry report described them as merely "suggestive" of problems, and full of biases and errors that "limited the strength of the conclusions that could be drawn from the analysis."
Nevertheless Elisabeth Cardis, who led the Interphone project, took a less equivocal stand:
"To me, there's certainly smoke there. Overall, my opinion is that the results show a real effect."
The fanfare ended and the media had reached its pronouncement:  "Cell phones were (almost) safe."  At least researchers couldn't prove they were clearly dangerous.  Like the Tobacco Industry before it, this was a risk that the four billion dollar Telecom industry was willing to take, and like the Tobacco Industry, the pay-off was massive profits.
After all, we're just talking about our brains.
And didn't Steve Jobs claim Iphones were just below food and water on Maslow's Hierarchy of Needs?
Selection Bias and Re-defining "Risk"
Most today will agree that 30 minutes a day of cell phone use would hardly be considered "heavy use," especially for teenagers.  What's more, excluding those subjects that died from brain tumors during the study may also slant the research in a positive direction.  But most notably, according to the critics, was the fact that researchers asked about home cordless phone use, but ignored the results.  Those only using a cordless home phone were put into the "non-cell phone" group.  Yet both phones emit very similar levels of radiation.  This is considered a serious flaw.  Critics continue to demand that the data from these 16 studies (excluding home cordless phones from the "risk" pool) be re-analyzed and re-published.  They are still waiting.
In another twenty years, we will have quite a bit of epidemiological data about the prevalence of brain cancers and mobile phone use.  Will you be one of those statistics?
Who would design such a flawed study that provided such inconclusive evidence but required $30+ million to complete?  Reportedly, the identity of the designers of this study are unknown.
Legislative Stirrings
Dennis Kucinich was outspoken: "Some studies find links. Some don't.  But studies funded by the telecommunications industry are significantly less likely to find a link between cell phones and health effects. We need a first class research program to give us answers." Meanwhile, "a labeling law will ensure that cell phone users can decide for themselves the level of risk that they will accept."  In my estimation, Federal legislation has little chance of passing any time soon.
San Francisco was sued by the industry when the city recently passed the nation's first local ordinance that requires retailers to post radiation-emission (SAR) data.  Wireless industry group CTIA vowed to withhold convention funds following the meeting already planned for October. "It's clear that we weren't welcome there," Walls says.
1965:  Congress passes the Federal Cigarette Labeling and Advertising Act requiring the following Surgeon General's Warning on the side of cigarette packs: "Caution: Cigarette Smoking May Be Hazardous to Your Health."
1999: Maine bans smoking in restaurants.
2010:  Maine, LD 1706, the Children's Wireless Protection Act, which would require a label on cell phone packaging, advising consumers of a heightened risk to children, as well as advising all consumers to hold cell phones away from their heads when using them was soundly defeated in the fall of 2010, after an influx of industry dollars.
Dane Snowden, a spokesman for  CTIA, was quoted as saying:  "It

does concern us that a warning label of any type is being proposed for a product that has not been proven to be dangerous."

Stop for a moment and consider this:

Once upon a time, it was an INDUSTRY'S job to prove a product SAFE.  Now, it is the CONSUMER'S job to prove that a product DANGEROUS.
1957: REGULATION: Food, Drug and Cosmetic Act is amended. The manufacturer must bear the burden of demonstrating the product is safe and effective.
Conclusions
Dr. Christopher Wild, Director of IARC said: " The changing patterns of mobile phone use since the period studied by Interphone, particularly in young people, mean that further investigation of mobile phone use and brain cancer risk is merited."
She added:,"Because of concerns about the rapid increase in mobile phone use in young people, who were not covered by Interphone, CREAL is coordinating a new project, MobiKids, funded by the European Union, to investigate the risk of brain tumors from mobile phone use in childhood and adolescence."
IARC has scheduled a comprehensive review of the carcinogenic potential of mobile phone use under the auspices of its Monographs Programme. The review, scheduled for 24-31 May 2011, will consider all published epidemiological and experimental evidence, including the new data from the Interphone study.
Swedish Studies with Professor Hardell:
In a series of studies not funded by the cell phone industry, the research findings are consistent to what one might expect if cell phone use caused brain tumors.
They linked:
Higher risk associated with higher cumulative hours of mobile phone use
Higher risks associated with a higher number of years since first mobile phone use
Increased risk with higher radiated power from mobile phone use
Higher exposure leading to higher risk for those using their mobile phone on only one side of their heads.
Greater risk for younger users.  The younger the user, the greater the risk.
Mark my words:  Soon we'll find this: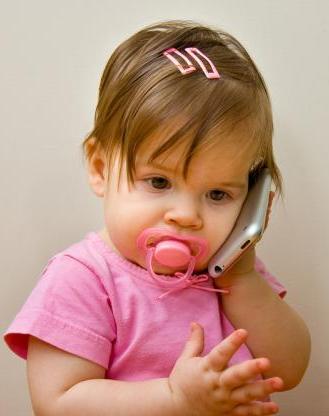 As cute as this: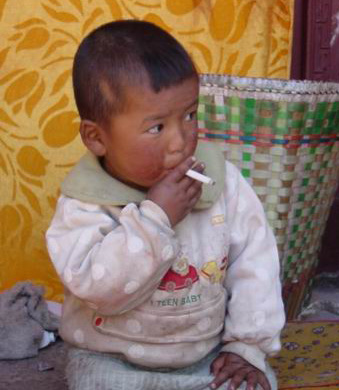 Isn't that adorable?
We used to think so.
Dangerous or Safe?
1929: HEALTH: Statistician Frederick Hoffman in the "American Review of Tuberculosis" finds: "There is no definite evidence that smoking habits are a direct contributory cause toward malignant growths in the lungs."
1935: FORTUNE magazine reports on "Alcohol and Tobacco" (two of its chief advertisers), concluding (page 98), "the sum total of our knowledge of the 'evil' of smoking does not add up to much more than a zero."
1933: ADVERTISING: Chesterfield begins running ads in the New York State Journal of Medicine, with claims like, "Just as pure as the water you drink . . . and practically untouched by human hands."
1939: "Philip Morris — a cigarette recognized by eminent medical authorities for its advantages to the nose and throat."
1993: The FDA, which has primary jurisdiction for investigating mobile phone safety, has stated that it cannot rule out the possibility of risk, but if such a risk exists, "it is

probably

small."  [Source]
2006:  Firefly phone has won the prestigious  CES Innovation Award, presented by the Consumer Electronics Association (CEA) and the 2006 International Consumer Electronics Show (CES).  The Firefly phone was specifically designed to address the needs of parents who feel that giving their 8-12 year old kids a fully functional "adult" cell phone is indulgent.
Firefly GlowPhone for Kids
(vs the Samsung Impression SGH-a877, with an SAR level of 0.35 W/kg)
Maximum allowed:  1.6 W/kg
More Fun Kid's Cell Phones:
LG MIGO (VX1000)
Maximum radiation:
UNKNOWN
LG Rumor 260

Maximum radiation: 1.22 W/kg
2009: "I am therefore globally in agreement with the idea of restricting the use [of cellphones by] children." Head of the Interphone studies, Dr. Elizabeth Cardis.
Toronto's Department of Public Health:  "Children under eight should only use mobiles in emergencies; teenagers should limit calls to 10 minutes or less."

Russian Ministry of Health: "Young people under 18 should not use cell phones."

The British National Radiological Protection Board, which has recently joined with the UK's Health Protection Agency, warns of the possibility that mobile phones could cause benign tumors of the ear and brain. The NRPB urges parents not to provide cell phones to children under 8 years old.

Israel's Health Ministry:  Advises caution
2009: In France, marketing and designing cell phones for minors under 18 has been made illegal.  Lyon, France's second city, launched an advertising campaign before Christmas aimed at dissuading people from buying mobiles for children as presents, with the slogan "Let's keep them healthy, away from mobile phones!"
1. NO advertising of mobile phones directed at children under 12.
2. BANS the sale of cell phones designed for children under 6-years-old.
3. Introduces new limits for radiation from the phones and require mobile phones to be sold with earphones. Source
1. BUY A LOW-RADIATION PHONE
Look up your phone on EWG's buyer's guide. (Your phone's model number may be printed under your battery.) Consider replacing your phone with one that emits the lowest radiation possible and still meets your needs.  (If you live in a rural area, you may need the higher power…)
2. USE A HEADSET OR SPEAKER
Headsets emit much less radiation than phones. Choose either wired or wireless (experts are split on which version is safer, but I say tether is better) using this cell phone headset guide. Some wireless headsets emit continuous, low-level radiation, so take yours off your ear when you're not on a call. Using your phone in speaker mode also reduces radiation to the head.
3. LISTEN MORE, TALK LESS
Your phone emits radiation when you talk or text, but not when you're receiving messages. Listening more and talking less reduces your exposures.
4. HOLD PHONE AWAY FROM YOUR BODY
Hold the phone away from your torso when you're talking (with headset or speaker), not against your ear, in a pocket, or on your belt where soft body tissues absorb radiation.
5. CHOOSE TEXTING OVER TALKING
Phones use less power (less radiation) to send text than voice. And unlike when you speak with the phone at your ear, texting keeps radiation away from your head.
6. POOR SIGNAL? STAY OFF THE PHONE
Fewer signal bars on your phone means that it emits more radiation to get the signal to the tower. Make and take calls when your phone has a strong signal.
7. LIMIT CHILDREN'S PHONE USE
Young children's brains absorb twice as much cell phone radiation as those of adults. EWG joins health agencies in at least 6 countries in recommending limits for children's phone use, such as for emergency situations only.  Better yet, provide a mobile phone that has only GPS and texting available, so talk becomes impossible.  Too young to text?  Way too young to need a cell phone…
8. SKIP THE "RADIATION SHIELD"
Radiation shields such as antenna caps or keypad covers reduce the connection quality and force the phone to transmit at a higher power with higher radiation.  Save your money.
9. Get Tethered:
Revert back to a corded phone when at home, and use a wireless home phone only to reach your corded one.
10.  Stow your cell phone:
in a bag, briefcase, or your car's glove compartment when you aren't using it.  Shut it off if you keep it in your pocket.
11.  Keep your cell phone shut off
and check it periodically or when you must make a call or send a text.  You'll not only save your battery, but reduce "passive" radiation.
A walk down Memory Lane & Deja Vu All Over Again:
1912:  First strong link made between lung cancer and smoking. In a monograph, Dr. Isaac Adler is the first to strongly suggest that lung cancer is related to smoking.
1993-03:  MEDIA:  FORTUNE magazine reports "DO CELLULAR PHONES CAUSE CANCER? According to the article, "One researcher for Motorola wouldn't use them more than 30 minutes a day. But there's an appalling lack of convincing research on risks from electromagnetic fields." Quoting Granger Morgan of Carnegie Mellon: ''We've done enough research to suggest there may be a problem, but not enough to resolve it. If we don't crank up and get some answers we're going to have a long, expensive period of chaos." He thinks total federal support for ELF research, now about $7 million a year, ought to top $20 million. While the measurable danger from electromagnetic radiation so far seems much less than the risk you run if you don't fasten your seat belt, the public won't be reassured by anything less than thorough, conclusive studies."
1936: American Journal of Obstetrics and Gynecology publishes an article raising concerns about the effect of smoking on unborn children.
2010: CNN.com reports that a new study, published in the Journal of Epidemiology and Community Health, has found that children exposed to cell phones in the womb and after birth, up to age 7, are more likely to experience behavioral problems such as hyperactivity, attention, and social issues than those who aren't exposed.
1939: GERMANY: Hermann Goring issues a decree forbidding the military to smoke on the streets, on marches, and on brief off duty periods.
1939-1945: WORLD WAR II As part of the war effort, Roosevelt makes tobacco a protected crop. General Douglas McArthur makes the corncob pipe his trademark by posing with it on dramatic occasions such as his wading ashore during the invasion and reconquest of the Philippines. Cigarettes are included in GI's C-Rations. Tobacco companies send millions of free cigarettes to GI's, mostly the popular brands; the home front had to make do with off-brands like Rameses or Pacayunes. Tobacco consumption is so fierce a shortage develops. By the end of the war, cigarette sales are at an all-time high.
1940:  JAMA publishes an article linking smoking with a higher risk of coronary disease.
1943-07: GERMANY: LEGISLATION: a law is passed forbidding tobacco use in public places by anyone under 18 years of age
1946: ADVERTISING: RJR begins "More Doctors Smoke Camels" ad campaign. One of the ads cited in B&W's "A Review of Health References in Cigarette Advertising 1927-1964″, the phrase will run in ads through 1952.
1946: A letter from a Lorillard chemist to its manufacturing committee states: "Certain scientists and medical authorities have claimed for many years that the use of tobacco contributes to cancer development in susceptible people. Just enough evidence has been presented to justify the possibility of such a presumption."
1948: HEALTH: The JAMA argues, "more can be said in behalf of smoking as a form of escape from tension than against it . . . there does not seem to be any preponderance of evidence that would indicate the abolition of the use of tobacco as a substance contrary to the public health."
2010: At Benicia (California) High School, Principal Gary Jensen decided to confiscate the Apples, Droids, etc.  According to the San Francisco Chronicle of 11/15/10, Jensen stated:
"When you take a cell phone away from a student, it's like taking an arm or a leg.  We're simply stating 'not during class time.'  I can't overemphasize that."
1954-02-12: UK: Government officially acknowledges smoking/lung cancer link. Health Minister Iain Macleod, finally meets the press in regards to the Doll/Hill studies. This study looked at the link between lung cancer and smoking cigarettes. He says of the government-approved scientific committee's findings, "It must be regarded as established that there is a relationship between smoking and cancer of the lung, " and that "it would appear that the risk increases with the amount smoked, particularly of cigarettes." He emphasizes that the evidence is statistical only, thanks Doll and Hill for 'what little information we have' – and chain-smokes throughout the proceedings. He also announced that the tobacco industry had given £250,000 for research to the MRC.
2008- "A driving force behind the memo was Devra Lee Davis, the director of the university's center for environmental oncology.  "The question is do you want to play Russian roulette with your brain," she said in an interview that she did from her
cell phone

. "I don't know that cell phones are dangerous. But I don't know that they are safe." [source]
1954: Leonard Engel, a popular medical writer, stated in Harper's Magazine that "the case against cigarettes is by no means proved" and that cigarettes may have "little or nothing to do with cancer of the lung."
1954-06-07: LITIGATION: EVA COOPER files first tobacco lawsuit; sues R.J. REYNOLDS TOBACCO COMPANY for her husband's death from lung cancer. He had smoked Camels.  Mrs. Cooper's complaint alleged her husband, Joseph, who had died of lung cancer, "to his detriment relied on advertisements doctors considered its cigarettes healthful and that its cigarettes were harmless to the respiratory system." She sought to recover damages for pain and suffering and death of her husband.
1992: Lawsuit brought by a Florida man, David Reynard, against a number of companies that manufactured phones and provided cell service, following the death of his wife from a brain tumor.
1957-07-12: First Surgeon General declares link between smoking and lung cancerl. SG Leroy E. Burney issues "Joint Report of Study Group on Smoking and Health," stating that, "It is clear that there is an increasing and consistent body of evidence that excessive cigarette smoking is one of the causative factors in lung cancer," the first time the Public Health Service had taken a position on the subject.
1963: LEGISLATION: FDA expressed its interpretation that tobacco did not fit the "hazardous" criteria stated of the Federal Hazardous Substances Labeling Act (FHSA) of 1960, and withheld recommendations pending the release of the report of the Surgeon General's Advisory Committee on Smoking and Health.
1964-02-07: The AMERICAN MEDICAL ASSN accepts a $10 million grant for tobacco research from six cigarette companies. The AMA shelves its previous plans to issue a report on smoking's relationship to cancer; the official AMA word on smoking and health won't be issued for another 10 years.
1964-02-28: The AMERICAN MEDICAL ASSN supports the tobacco industry's objection to labeling cigarettes as a health hazard, writes in a letter to the Federal Trade Commission, "More than 90 million persons in the United States use tobacco in some form, and, of these 72 million use cigarettes… the economic lives of tobacco growers, processors, and merchants are entwined in the industry; and local, state, and the federal governments are recipients of and dependent upon many millions of dollars of tax revenue."
2005 Cities have long depended on telecom taxes to help pay for everything from sewer lines to teachers' salaries. cities worry their tax bases could be seriously eroded. Telecoms contribute $22 billion annually to local tax coffers, says Paul Glenchur of Stanford Washington research group, a Washington, D.C.-based firm.
Cities rely on the tax revenue generated (by telecoms) to provide critical services to their citizens," says Cheryl Leanza, an attorney for the National League of Cities, which represents 18,000 cities across the USA.  Traditional telecom is one of the most heavily taxed services in America.  Depending on where you live, taxes account for roughly 2% to 21% of your monthly phone bill, says Scott Mackey, a partner at Kimbell Sherman Ellis.  Most of that tax burden is shouldered by the big telecoms, which pass it along to consumers.
1967: First report concerning the adverse effects of environmental tobacco smoke (ETS) on children's health is published. (Cameron P. The presence of pets and smoking as correlates of perceived disease. J Allergy. 1967;40:12-15)
1968-03-03: PROPAGANDA: National Enquirer publishes "Cigarette Cancer Link is Bunk." "To Smoke or Not to Smoke–That Is Still the Question," by Stanley Frank, a widely read sports writer, appears in True Magazine.
1969: SMOKEFREE: Pan American Airlines creates the first nonsmoking sections on its jumbo jets; United Airlines did the same two years later.
1979-01: MEDIA: Mother Jones magazine publishes "Why Dick Can't Stop Smoking." According to MoJo in 1996, As a professional courtesy, Mother Jones gave tobacco manufacturers advance notice of the cover story so they could pull their ads from the issue. Philip Morris, Brown & Williamson, and others responded by canceling their entire commitment: several years' worth of cigarette ads. In a show of corporate solidarity, many liquor companies followed suit. See: http://www.motherjones.com/news/update/1996/03/bates.html1979:
1980:  ENTERTAINMENT: Superman II: Lois Lane lights up. In fifty years of comic book appearances, Lois Lane never smoked. For a reported payment of $42,000, Philip Morris purchases 22 exposures of the Marlboro logo in the movie; Lois Lane, strong role model for teenage girls, gets a Marlboro pack on her desk and begins chain smoking Marlboro Lights.
1983: REGULATION: San Francisco passes first strong workplace smoking restrictions, banning smoking in private workplaces
1997-07-21:  For the first time ever, a tobacco co. executive, Ligget CEO Bennet Lebow, testifies that cigarettes cause cancer.
1999-10-13: BUSINESS: Philip Morris launches website; for first time, acknowledges scientific consensus on smoking. "There is an overwhelming medical and scientific consensus that cigarette smoking causes lung cancer, heart disease, emphysema and other serious diseases in smokers," its website, http://www.philipmorris.com, states. "there is no safe cigarette . . . cigarette smoking is addictive, as that term is most commonly used today." In 2003, William Ohlemeyer, noting the occasion, said the admission "meant we were becoming less literal in our view of the effects of tobacco."
2001-07-16: CZECH REPUBLIC: News reports reveal that Philip Morris released to the government a PM-commissioned Arthur D. Little report which concluded that smokers save the state money–by dying early.
2001: Philip Morris publicly apologizes for the Arthur D. Little report. The statment reads, "For one of our tobacco companies to commission this study was not just a terrible mistake, it was wrong. All of us at Philip Morris, no matter where we work, are extremely sorry for this. No one benefits from the very real, serious and significant diseases caused by smoking. We understand the outrage that has been expressed and we sincerely regret this extraordinarily unfortunate incident. We will continue our efforts to do the right thing in all our businesses, acknowledging mistakes when we make them and learning from them as we go forward."
Medical Researach and the Telecom Industry

2002:  STANDARDS:  The International Agency for Research on Cancer (IARC) classified power frequency magnetic fields as a possible human carcinogen.  Despite findings that there is evidence of an increased childhood leukemia risk far below the international standards for EMF, the exposure level set by the ICNIRP panel did not use this evidence as a basis for the derivation of the guideline level for power.   The panel setting the standard frequency fields using other criteria. (Kundi,2009b).
2006: Lack of data spurs the World Health Organization to put the effect of electromagnetic fields on children's' development on its research agenda.
2006: Science Daily–Long or short-term cell phone use is not associated with increased cancer risk, according to a study in the December 6 issue of the Journal of the National Cancer Institute.
2007-09:  Britain's largest investigation into the health risks of mobile phone technology, Mobile Telecommunications and Health Research (MTHR) programme — funded by "government and industry sources" — reported that "Mobile phones have not been found to be associated with any biological or adverse health effects."  The six year research programme has found no association between short term mobile phone use and brain cancer. The MTHR programme management committee believes there is no need to support further work in this area.  But its chairman, Professor Lawrie Challis, admitted that only a small proportion of the research had covered people who had used the phones for more than a decade. He warned: "We cannot rule out the possibility at this stage that cancer could appear in a few years' time."
September 2007: HEALTH:  the European Union's environmental watchdog, the European Environment Agency, warned that cell-phone technology "could lead to a health crisis similar to those caused by asbestos, smoking, and lead in petrol."
2009:  Before a tumor can be diagnosed,…the tumor was present for many years or even decades.  For meningioma, average induction periods of about 20-40 years have been calculated in adults…For acoustic neuroma, slow growth, which an average volume doubling time of about 1.7 years, suggests similar induction periods. ..For glioma, case reports…and long-term follow-up after childhood radiation therapy of tinea capitis also suggests induction periods of decades. ..It is necessary to consider not only time since first exposure but also duration of exposure.  Number of calls and average duration of calls seem to be too difficult to remember for periods far in the past, but information about periods of regular use is more easily recalled and therefore could be the best choice for exposure determination. (In principle, it may even be validated by network provider data.)  Years of regular mobile or cordless phone use up to 5 years before diagnosis would possibly be the appropriate exposure meter for most slowly growing tumors.  Because such evaluations have not been performed, I instead assessed exposure duration or latency of

>

10 years, as available.…An association [between mobile phones and cancer] that is of moderate strength and in the range delineated for passive smoking and lung cancer.  There is no meaningful indicator of exposure dose available, but longer latencies are associated with higher risk estimates and there are indications that risk is higher in rural areas where phones typically radiate at higher intensities (Hardell, et al, 2005b).  Risk estimates for longer duration of use are higher, on average, than overall estimates, and estimates for ipsilateral (on one side) mobile phone use (i.e., use of the mobile phone on the same side where the tumor occurred) where available, tend to be even higher…Kundi,(2009)
2008:  Tumor immunologist Dr. Ronald B. Herberman, director of the University of Pittsburgh Cancer Institute, is the last in a recent succession of authorities that are speaking out publicly about the potential dangers of cell phones.  "Really at the heart of my concern is that we shouldn't wait for a definitive study to come out, but err on the side of being safe rather than sorry later," Herberman said.
2009:  In summary our review yielded a consistent pattern of an increased risk for gloma and acoustic neuroma after >10 years of mobile phone use.  We conclude that current standard for exposure to microwaves during mobile phone use is not safe for long-term exposure and need to be revised. Hardell, et. al.  (2009)
May, 2010:  HEALTH:  The American Cancer Society recommends that people who are concerned take simple steps to reduce their exposure:
Use a speaker phone or other hands-free device.

Purchase a cell phone model with lower SAR (specific absorption rate) ratings. SAR is a measure of how much radiofrequency (RF) is absorbed by the body. Cell phones do not emit ionizing radiation, but there is some concern that RF may indirectly affect tumor growth.

Parents may wish to limit their children's use of cell phones.
2010: "Despite years of demonisation, mobile phones might actually do us more good than harm. Regular exposure to an electromagnetic field identical to the ones produced by mobile phones seems to improve memory in mice with symptoms of Alzheimer's disease." Journal of Alzheimer's Disease, DOI: 10.3233/jad-2009-1228
2009: "Current scientific evidence doesn't indicate any adverse health outcomes associated with exposure to radio frequency energy from cell phones," U.S. Food and Drug Administration spokeswoman Peper Long told ABCNews.com last May.  "Although there have been reports of negative health effects from low levels of radio frequency energy, these reports have not been replicated or confirmed."
2010:  Astonished scientists found that electromagnetic radiation from cell phones not only boosted the memories of young mice, but even reversed Alzheimer's symptoms in old mice. Their study marks the first to investigate how long-term electromagnetic radiation affects memory function.
Feb 2011: HEALTH: In a preliminary study, researchers found that 50-minute cell phone use was associated with increased brain glucose metabolism (a marker of brain activity) in the region closest to the phone antenna, but the finding is of unknown clinical significance, according to a study in the February 23 issue of JAMA.
Ahlbom A.L., Feychting M., Green A., Kheifets L., Savitz D.A., Swerdlow,  A.J. (2009).  Epidemiologic evidence on mobile phones and tumor risk: a review.  Epidemiology 2009; 20 (5): 639 – 652:
Khurana Teo C., Kundi M., Hardell L., Carlberg, M.  (2009): Cell phones and brain tumors: a review. Surg Neurol, 72 (3): 205 – 215.
Han Y.Y., Kano, H., Davis, D.L, Niranjan, A., Lunsford LD  (2009).  Cell phone use and acoustic neuroma: the need for standardized questionnaires.  Surg Neurol, 72 (3): 216 – 222.
Kohli D.R., Sachdev A., Vats H.S. (2009). Cell phones and tumor: Still in no man's land. Indian J Cancer. 46 (1): 5 – 12.
Makker K., Varghese A., Desai N.R., Mouradi R., Agarwal A. (2009). Cell phones: modern man's nemesis?  Reprod Biomed Online. 18 (1): 148 – 15.
Hoskote SS. Kapdi M, Joshi SR (2008).  An epidemiological review of mobile telephones and cancer. J Assoc Physicians India. 56 : 980 – 984
Croft RJ, McKenzie RJ, Inyang I, Benke GP, Anderson V, Abramson MJ  (2008).  Mobile phones and brain tumours: a review of epidemiological research.  Australas Phys Eng Sci Med, 31 (4): 255 – 267.
Bondy ML McKenzie RJ, Inyang I, Benke GP, Anderson V, Abramson MJ (2008) Brain tumor epidemiology: consensus from the Brain Tumor Epidemiology.  Australas Phys Eng Sci Med. 31 (4): 255 – 267.
Abdus-salam A Elumelu T, Adenipekun A.  (2008).  Mobile phone radiation and the risk of cancer; a review.  Afr J Med Med Sci 37 (2): 107 – 118.
Inyang I. Benke G, McKenzie R, Abramson M (2008).  Comparison of measuring instruments for radiofrequency radiation from mobile telephones in epidemiological studies: implications for exposure assessment.  J Expo Sci Environ Epidemiol. 18 (2): 134 – 141
Kundi M Benke G, McKenzie R, Abramson M (2009). The Controversy about a Possible Relationship between Mobile Phone Use and Cancer. J Expo Sci Environ Epidemiol 18 (2): 134 – 141:
Kundi, M. (2009). The Controversy about a Possible Relationship between Mobile Phone Use and Cancer. Environmental Health Perspectives, 117(3), 316-324. Retrieved from EBSCOhost.
Kundi, M., Hardell, L., Sage, C., & Sobel, E. (2009b). Electromagnetic Fields and the Precautionary Principle. Environmental Health Perspectives, 117(11), A484-A485. doi:10.1289/ehp.0901111
Kundi, M., Mild, K., Hardell, L., & Mattsson, M. (2004). MOBILE TELEPHONES AND CANCER—A REVIEW OF EPIDEMIOLOGICAL EVIDENCE. Journal of Toxicology & Environmental Health: Part B, 7(5), 351-384. doi:10.1080/10937400490486258
Clapp RW., Jacobs MM., Loechler EL (2008).  Environmental and occupational causes of cancer: new evidence 2005-2007. Rev Environ Health. 23 (1): 1 – 37.
Otto M et al. von Mühlendahl KE.  (2007).  Electromagnetic fields (EMF): Do they play a role in children's environmental environmental health (CEH)? Int J Hyg Environ Health. 210 (5): 635 – 644
Hardell L , Carlberg M, Söderqvist F, Hansson Mild K, Morgan LL (2007)Long-term use of cellular phones and brain tumours: increased risk associated with use for > or =10 years. Occup Environ Med 2007; 64 (9): 626 – 632.
Auvinen A,  Toivo T, Tokola K (2006)Epidemiological risk assessment of mobile phones and cancer: where can we improve?  Eur J Cancer Prev 15 (6): 516 – 523.
Feychting M, Ahlbom A, Kheifets L (2005). EMF and health. Annu Rev Public Health 26 : 165 – 189.
Elliott P., Toledano MB., Bennett J., Beale L., de Hoogh K., Best N., Briggs D.J.  (2010).  Mobile phone base stations and early childhood cancers: case-control study. BMJ  340 : c3077.
Cooke R Laing S, Swerdlow AJ (2010). A case-control study of risk of leukaemia in relation to mobile phone use.  Br J Cancer. 103 (11): 1729 – 1735.
Hardell L Carlberg M, Hansson Mild K (2009). Epidemiological evidence for an association between use of wireless phones and tumor diseases.  Pathophysiology. 2 16 (2-3): 113 – 122.

Kaufman DW Anderson TE, Issaragrisil S (2009). Risk factors for leukemia in Thailand. Ann Hematol. 88 (11): 1079 – 1088.
Myung SK Ju W, McDonnell DD, Lee YJ, Kazinets G, Cheng CT, Moskowitz JM
(2009): Mobile phone use and risk of tumors: a meta-analysis. J Clin Oncol. 27 (33): 5565 – 5572.
Schüz J Jacobsen R, Olsen J, Boice Jr JD, McLaughlin JK, Johansen C
(2006). Cellular telephone use and cancer risk: update of a nationwide Danish cohort. J Natl Cancer In. 98 (23): 1707 – 1713.
Meyer M Gärtig-Daugs A, Radespiel-Tröger M. (2006).   Mobilfunkbasisstationen und Krebshäufigkeit in Bayern. (Original article published in German) Umweltmed Forsch Prax.; 11 (2): 89 – 97
Linet MS, Taggart T, Severson RK, Cerhan JR, Cozen W, Hartge P, Colt J.  (2006). Cellular telephones and non-Hodgkin lymphoma. Int J Cancer. 119 (10): 2382 – 2388.
Hardell L, Eriksson M., Carlberg M., Sundstrom C., Hansson Mild K. (2005) Use of cellular or cordless telephones and the risk for non-Hodgkin's lymphoma. Int Arch Occup Environ Health. 78 (8): 625 – 632.
Johansen C., Boice Jr JD, McLaughlin J, Olsen J.  (2001).  Cellular telephones and cancer–a nationwide cohort study in Denmark. J Natl Cancer Inst.93 (3): 203 – 207.
Dreyer NA., Loughlin JE, Rothman KJ (1999): Cause-specific mortality in cellular telephone users. JAMA. 1999; 282 (19): 1814 – 181.
Literature List
Elliott P Toledano MB, Bennett J, Beale L, de Hoogh K, Best N, Briggs DJ (2010): Mobile phone base stations and early childhood cancers: case-control study. BMJ 2010; 340 : c3077.
Myung SK Ju W, McDonnell DD, Lee YJ, Kazinets G, Cheng CT, Moskowitz JM
(2009): Mobile phone use and risk of tumors: a meta-analysis. J Clin Oncol. 27 (33): 5565 – 5572.
Stang Schmidt-Pokrzywniak A, Lash TL, Lommatzsch PK, Taubert G, Bornfeld N, Jöckel KH  (2009): Mobile phone use and risk of uveal melanoma: results of the risk factors for uveal melanoma case-control study. J Natl Cancer Inst.101 (2): 120 – 123.
Eger H Neppe F.  (2009).  Krebsinzidenz von Anwohnern im Umkreis einer Mobilfunksendeanlage in Westfalen – Interview-basierte Piloterhebung und Risikoschätzung (original article in German). Umwelt – Medizin – Gesellschaft. 22 (1): 55 – 60
Sadetzki S Chetrit A, Jarus-Hakak A, Cardis E, Deutch Y, Duvdevani S, Zultan A, Novikov I, Freedman L, Wolf M.  (2008).  Cellular phone use and risk of benign and malignant parotid gland tumors–a nationwide case-control study. Am J Epidemiol. 167 (4): 457 – 467.
Hardell L Carlberg M, Ohlson CG, Westberg H, Eriksson M, Hansson Mild K. (2007): Use of cellular and cordless telephones and risk of testicular cancer. Int J Androl. 30 (2): 115 – 122.
Nelson PD Toledano MB, McConville J, Quinn MJ, Cooper N, Elliott P. (2006).  Trends in acoustic neuroma and cellular phones: is there a link? Neurology. 2006; 66 (2): 284 – 285.
Schüz J Jacobsen R, Olsen J, Boice Jr JD, McLaughlin JK, Johansen C. (2006). Cellular telephone use and cancer risk: update of a nationwide Danish cohort. J Natl Cancer Inst. 98 (23): 1707 – 1713.
Meyer M Gärtig-Daugs A, Radespiel-Tröger M. (2006).  Mobilfunkbasisstationen und Krebshäufigkeit in Bayern. Umweltmed Forsch Prax 2006; 11 (2): 89 – 97.
Lönn S., Ahlbom A, Christensen HC, Johansen C, Schüz J, Edstrom S, Henriksson G, Lundgren J, Wennerberg J, Feychting M. (2006).  Mobile phone use and risk of parotid gland tumor. Am J Epidemiol. 164 (7): 637 – 643.
Hardell L A, Hansson Mild K, Carlberg M, Gertzen H, Schildt EB, Dahlqvist A.  (2004): No association between the use of cellular or cordless telephones and salivary gland tumours Hallquist.  Occup Environ Med. 61 (8): 675 – 679.
Eger ., Hagen KU, Lucas B, Vogel P, Voit H. (2004): Einfluss der räumlichen Nähe von Mobilfunksendeanlagen auf die Krebsinzidenz (original article in German). E Umwelt – Medizin – Gesellschaft 2004; 17 (4): 326 – 332.
Warren HG Prevatt AA, Daly KA, Antonelli PJ. (2003): Cellular telephone use and risk of intratemporal facial nerve tumor. Laryngoscope. 113 (4): 663 – 667.

Johansen C Boice Jr JD, McLaughlin JK, Christensen HC, Olsen J. (2002). Mobile phones and malignant melanoma of the eye. Br J Cancer. 86 (3): 348 – 349.
Auvinen A., Hietanen M, Luukkonen R, Koskela RS (2002). Brain tumors and salivary gland cancers among cellular telephone users. Epidemiology. 13 (3): 356 – 359.
Stang A., Anastassiou G, Ahrens W, Bromen K, Bornfeld N, Jöckel KH. (2001): The possible role of radiofrequency radiation in in the development of uveal melanoma. Epidemiology. 2001; 12 (1): 7 – 12.
Johansen C., Boice Jr JD, McLaughlin J, Olsen J.  (2001).  Cellular telephones and cancer–a nationwide cohort study in Denmark. J Natl Cancer Inst. 93 (3): 203 – 207.
Dreyer Loughlin JE, Rothman KJ  (1999). Cause-specific mortality in cellular telephone users. JAMA. 282 (19): 1814 – 1816.
Breckenkamp J. Blettner M, Kowall B, Schüz J, Schlehofer B, Schmiedel S, Bornkessel C, Reis U, Potthoff P, Berg-Beckhoff G (2010): Ergebnisse einer Querschnittsstudie zum Zusammenhang von elektromagnetischen Feldern von Mobilfunksendeanlagen und unspezifischen gesundheitlichen Beschwerden (original article in German).  Umweltmed Forsch Prax 2010; 15 (3): 159 – 166
Hardell L., Söderqvist F, Carlberg M, Zetterberg H, Hansson Mild K  (2010).  Exposure to wireless phone emissions and serum beta-trace protein.  Int J Mol Med. 26 (2): 301 – 306 (journal not peer reviewed)
Vrijheid M., Martinez D., Forns J., Guxens M., Julvez J., Ferrer M., Sunyer J.  (2010). Prenatal exposure to cell phone use and neurodevelopment at 14 months. Epidemiology. 2010; 21 (2): 259 – 262.
Thomas S, Heinrich S, von Kries R, Radon K.  (2010): Exposure to radio-frequency electromagnetic fields and behavioural problems in Bavarian children and adolescents. Eur J Epidemiol.  25 (2): 135 – 141.
Divan HA Kheifets L, Obel C, Olsen J  (2010): Cell phone use and behavioural problems in young children. J Epidemiol Community Health doi:10.1136/jech.2010.115402
Panda NK Jain R, Bakshi J, Munjal S.  (2010): Audiologic disturbances in long-term mobile phone users. J Otolaryngol Head Neck Surg. 39 (1): 5 – 11.
Thomas S., Benke G, Dimitriadis C, Inyang I, Sim MR, Wolfe R, Croft RJ, Abramson MJ.  (2010): Use of mobile phones and changes in cognitive function in adolescents. Occup Environ Med.  67 (12): 861 – 866.
Söderqvist F., Carlberg M., Hardell L.,  (2009). Mobile and cordless telephones, serum transthyretin and the blood-cerebrospinal fluid barrier: a cross-sectional study.  Environ Health.  8 : 19.
Augner C., Hacker, GW. (2009). Are people living next to mobile phone base stations more strained? Relationship of health concerns, self-estimated distance to base station, and psychological parameters. epidemiol. Indian J Occup Environ Med. 13 (3): 141 – 145.
Abramson MJ Benke GP, Dimitriadis C, Inyang IO, Sim MR, Wolfe RS, Croft RJ. (2009). Mobile telephone use is associated with changes in cognitive function in young adolescents. Bioelectromagnetics. 30 (8): 678 – 686.
Söderqvist F Carlberg M, Hardell L (2009): Use of wireless telephones and serum S100B levels: a descriptive cross-sectional study among healthy Swedish adults aged 18-65 years.  Sci Total Environ.  407 (2): 798 – 805.
Schüz J Waldemar G, Olsen J, Johansen C.  (2009): Risks for central nervous system diseases among mobile phone subscribers: a Danish retrospective cohort study.  PLoS ONE. 4 (2): e4389.
Berg G, Blettner M, Kowall B, Breckenkamp J, Schlehofer B, Schmiedel S, Bornkessel C, Reis U, Potthoff P, Schüz J (2009).  Mobile phone base stations and adverse health effects: phase 2 of a cross-sectional study with measured radio frequency electromagnetic fields. Occup Environ Med. 66 (2): 124 – 130.
Divan HA et al. (2008): Prenatal and postnatal exposure to cell phone use and behavioral problems in…
Khan MM (2008): Adverse effects of excessive mobile phone use.
Kucer N (2008): Some ocular symptoms experienced by users of mobile phones.
Hallberg Ö (2007): Adverse health indicators correlating with sparsely populated areas in Sweden.
Arns M et al. (2007): Electroencephalographic, personality, and executive function measures…
Hallberg O et al. (2005): Alzheimer mortality – why does it increase so fast in sparsely populated areas?
Bergamaschi A et al. (2004): Are thyroid dysfunctions related to stress or microwave exposure (900 MHz)?
Hallberg O et al. (2004): Mobile Handset Output Power and Health.
Chia SE et al. (2000): Prevalence of headache among handheld cellular telephone users in Singapore: a…
Dreyer NA et al. (1999): Cause-specific mortality in cellular telephone users.
Rothman KJ et al. (1996): Overall mortality of cellular telephone customers.
Literature List
Heinrich S et al. (2011): The impact of exposure to radio frequency electromagnetic fields on chronic…
Eger H et al. (2010): Specific symptoms and radiation from mobile basis stations in Selbitz, Bavaria,…
Breckenkamp J et al. (2010): Ergebnisse einer Querschnittsstudie zum Zusammenhang von elektromagnetischen…
Mohler E et al. (2010): Effects of everyday radiofrequency electromagnetic-field exposure on sleep…
Johansson A et al. (2010): Symptoms, personality traits, and stress in people with mobile phone-related…
Heinrich S et al. (2010): Association between exposure to radiofrequency electromagnetic fields assessed…
Milde-Busch A et al. (2010): The association between use of electronic media and prevalence of headache in…
Hutter HP et al. (2010): Tinnitus and mobile phone use.
Korpinen LH et al. (2009): Self-report of physical symptoms associated with using mobile phones and other…
Augner C et al. (2009): Are people living next to mobile phone base stations more strained?…
Schüz J et al. (2009): Risks for central nervous system diseases among mobile phone subscribers: a…
Berg G et al. (2009): Mobile phone base stations and adverse health effects: phase 2 of a…
Blettner M et al. (2009): Mobile phone base stations and adverse health effects: phase 1 of a…
Thomas S et al. (2008): Personal exposure to mobile phone frequencies and well-being in adults: a…
Khan MM (2008): Adverse effects of excessive mobile phone use.
Söderqvist F et al. (2008): Use of wireless telephones and self-reported health symptoms: a…
Mortazavi SM et al. (2007): Prevalence of subjective poor health symptoms associated with exposure to…
Davidson HC et al. (2007): Survey of mobile phone use and their chronic effects on the hearing of a…
Schreier N et al. (2006): The prevalence of symptoms attributed to electromagnetic field exposure: a…
Schüz J et al. (2006): The "Mainzer EMF-Wachhund": results from a watchdog project on self-reported…
Balikci K et al. (2005): A survey study on some neurological symptoms and sensations experienced by long…
Meo SA et al. (2005): Mobile phone related-hazards and subjective hearing and vision symptoms in the…
Meo SA et al. (2005): Do mobile phones cause hearing and vision complaints? A preliminary report.
Balik HH et al. (2005): Some ocular symptoms and sensations experienced by long term users of mobile…
Salama OE et al. (2004): Cellular phones: are they detrimental?
Al-Khlaiwi T et al. (2004): Association of mobile phone radiation with fatigue, headache, dizziness,…
Röösli M et al. (2004): Symptoms of ill health ascribed to electromagnetic field exposure–a…
Santini R et al. (2003): Survey study of people living in the vicinity of cellular phone base stations.
Navarro EA et al. (2003): The Microwave Syndrome: A Preliminary Study in Spain.
Wilen J et al. (2003): Subjective symptoms among mobile phone users – A consequence of absorption of…
Santini R et al. (2002): Symptoms experienced by users of digital cellular phones: a study of a French…
Sandström M et al. (2001): Mobile phone use and subjective symptoms. Comparison of symptoms experienced by…
Oftedal G et al. (2000): Symptoms experienced in connection with mobile phone use.
Hocking B (1998): Preliminary report: symptoms associated with mobile phone use.