"Contempt is also the single best predictor of divorce. A husband's contempt predicts the number of infectious illnesses his wife will experience in the next four years. "    
Dear Peak Shrink,
I'm a family physician in Ontario, Canada, and I'm married with four children all under the age of 8.  I first heard the words "peak oil" in 2007, and began to realise the full implications (peak money, peak food, peak population etc) in 2008.  I've been preparing in a low key way ever since (more about what I've been doing below).  But my main problem from the start has been that my wife is absolutely not on the same page with this, to the extent that we are both now starting to be concerned about our marriage.
My wife is somewhat anxious, obsessive and perfectionist and has strong views on many things which makes her difficult to argue with.  She tends to dismiss me on medical things, for example, even though I'm a family physician (I don't claim infallibility, but I do know a little bit about this stuff). If our views conflict, she tends to express her own view fairly forcefully and expect that to be the view that goes forward, rather than exploring why I take a slightly different view.
I tried to involve her at an early stage in discussions about peak oil and what we should do about it, strategies for saving for retirement and so on, but she has made it clear on every occasion when I have tried to raise the subject that she does not want to discuss it or even think about it, or look at the evidence.  She deflects all attempts at discussion with responses like "You're just catastrophising" (is that even a real word?), "What makes you think you've got some special insight that other people don't?" "Pensions are always safe", "There's nothing we can do about the economy so there's no point worrying about it", "Civilization has got along just fine for the last 300 years so it's not going to change now," etc.
Her unwillingness to grasp PO etc isn't due to any lack of intelligence or education.  I think it probably has its roots in a general insecurity which causes her to need to believe that the world tomorrow will be much the same as it is today, except maybe slightly better, and there won't be any unexpected or frightening changes.
I've looked at other forums discussing the psychological effects of peak oil, and there seems to be a consensus that you can't tell people about peak oil until they are ready to hear it, and you can't show people the evidence until they are ready to see it.  So every few months I make a tentative attempt to raise the subject again, I get rebuffed again, so I leave it alone for a few more months.
In the meantime I have been making what preparations I can.  We moved house last year to a 2-acre lot in the countryside surrounded by farms, which is a pretty safe place to be in the event of a fast crash, although I didn't tell her my main reasons for wanting to be there.  I'm diverting small amounts of cash each month to peak oil preps like buying small quantities of silver, photovoltaic panels when they are on sale, and materials for making raised beds.  I've got the kids enthusiastic about planting seeds and growing food, although my wife needless to say is rather dismissive ("You know those watermelon plants are not going to produce any watermelons and the kids are just going to be disappointed, don't you?").  We'll see about that.  And I've been networking with like minded people, particularly in my local area.
If she was "on board" with PO, the main change I would like to see is for both of us to work less hard and less long hours, earn less money and spend more time on leisure activities and with the children.  We both work full time plus, although she is cutting back her hours slightly from about 125%, to just full time.  We  juggle our time frantically 24/7 with some outsourcing to school, day care and babysitters.  I would like to spend half an hour a day in the garden showing the kids how to grow flowers and vegetables in raised beds, but I am lucky if I manage half an hour a week.
The reason we work these ridiculous hours is mainly because she is anxious about money.  I can see the sense in doing it until we have paid off the mortgage, and I have told her that after we have paid off the mortgage (in less than 5 years) I want to start running a bit less fast on the hamster wheel, but she is convinced that I need to continue working at this pace until I retire  so that we can build up our retirement nest egg.  I secretly agree with Dmitry Orlov's thoughts about the retirement nest egg – it's likely to be more like a retirement dried pea by the time we're done – and I resent working so hard in order to (probably) see it evaporate away in recession and inflation.  I've tried to gently tell her that I have my doubts about this, but she absolutely will not listen.
We recently had a new kitchen installed, with a granite countertop.  That was her idea.  I was quite happy with the old kitchen.  The new kitchen and granite countertop look nice, it was what she really wanted, I don't begrudge it to her and we haven't argued about it.  I just think that the price of the new kitchen isn't measured just in dollars, it's the 200 or so hours that I spent earning the money, and maybe that time would have been better invested in going on long country walks, or teaching the kids to fly kites, or dipping for dragonfly larvae in the pond.  This is such a different perspective to hers, though, that it's very difficult to convey it to her.
But I am starting to feel that time may be running out, both for peak oil and maybe my marriage.  The crude oil price is creeping up month by month and I'm anticipating a return to the oil prices of summer '08 at some point not too far away.  My wife is complaining that I'm quieter that I used to be, I don't talk to her as much, but it's difficult to talk to someone who doesn't want to hear what you have to say, even though there's a lot we should be talking about and it's very important.  We are sinking substantial sums of money into our traditional tax efficient retirement savings plans, and if she is expecting disappointment in the watermelon department, I think that will be nothing compared to her disappointment in the pension fund department in the long run.
I don't expect remote control marriage guidance counselling, but any suggestions (from anyone) would be appreciated.
Regards,
Canadian Medical Doctor with Panglossian Wife
*******
Dear CMDPW
I have to tell you that your letter stands out for its unusual themes.
Perhaps things are better economically where you live, and your family is financially well off.  Most of my readers struggle for energy and food independence, and if they are in debt, to pay it off.  They are wanting to build a more sustainable community and get to know their neighbors.  It sounds like these issues aren't ones you share.
As far as your wife goes, I believe there are two kinds of people: those who don't get it and those who don't WANT to get it.  I think you put your wife in the second category.  ScienceDaily on Nov. 21, 2011 had an article that quoted new research published by the American Psychological Association that stated that the less people know about important complex issues such as the economy, energy consumption and the environment, the more they want to avoid becoming well-informed:
 Participants who felt unknowledgeable about oil supplies not only avoided negative information about the issue, they became even more reluctant to know more when the issue was urgent, as in an imminent oil shortage in the United States, according the authors.   link
You are showing a tremendous amount of patience for what you think of as basically neurotic anxiety.  Your wife insists that each of you work a lot of hours to save for retirement, and then decides to spend a considerable amount of money on a luxury kitchen.  You ask that both of you spend more time with the children, but if falls on deaf ears.
What's more, with your kids being under 8, the next 10 years are their childhoods and teen years, so if you wait until then to start spending time with them, they won't appreciate it, I assure you.  They'll wish you were still working, and would stop "bothering" them.  Someone else will have raised them already.  I'm not a believer that "quality time" is enough.  Kids are all "belly-to-belly" creatures.
You have shared a tremendous amount in your email, and your candor deserves the same from me.
"Quality" Kid Time
You are ultimately responsible for the way you spend your time during your children's earliest years. They won't accept "your mother made me do it."
Would you?
You are ultimately responsible for how well you prepare your children (and the rest of the family) for the future you believe in your heart is coming.  They won't accept "your mother didn't believe me, so I didn't do what I needed to do."
Would you?
Contempt and Taking on the B*tch
"…the frequency of contemptuous exchanges among happy couples is nearly zero."  
Taking your wife on sounds like a Herculean task.
You're a physician for heaven's sake and she won't take your advice about medicine!
Nevertheless, to do anything less is forcing you to sacrifice something precious to all of us:  an expectation of being treated with respect.
I spend a lot of time talking about contempt in my (hopefully) soon to be available book 'I Can't Believe You Think That!"
Contempt is THE most damaging emotional expression in intimate relationships, and one of the "Four Horsemen of the Apocalypse" that indicates a breakdown in a relationship.   (The other three are criticism, defensiveness, and stonewalling.)
From your email, it appears that your wife is demonstrating several seriously corrosive marital interactions, the foremost of which is contempt.
Statements like: "You're just catastrophising" and "What makes you think you've got some special insight that other people don't?" are all indications.
Contempt is also the single best predictor of divorce.
A husband's contempt predicts the number of infectious illnesses his wife will experience in the next four years.  Contempt is also a direct attack on the value and worth of another human being, and frequently brings on depression.
It is also interesting to note that the frequency of contemptuous exchanges among happy couples is nearly zero.
Recognizing Contempt:  The Facial Eye-Roll
What is contempt?  Eye-rolling is one facial display.  Gottman defines it this way:
Contempt is typically a statement made to put one's partner down by taking a superior higher plane than one's partner, like maintaining the high moral ground. It usually arises from sense that one is better than one's partner on any dimension, such as neatness or punctuality. People are very creative with contempt and snobbery; the usual method is an insult or calling one's partner an unflattering name (for example, "you're a jerk"). One of my favorites is interrupting to correct someone's grammar when that person is angry with you.

Ekman and Friesen have identified a cross-culturally universal facial expression of contempt called "the dimpler," which results from the unilateral action of the left buccinator muscle that pulls the left lip corner aside laterally and creates an unflattering dimple on the left side of the face. Contempt may be accompanied by belligerence, which is a provocative form of anger.
Contempt:  Spouse's Angry Reactions to Peak Oiler's Sadness and Despair
In couple's work, we see the expressions of contempt as a response of reactive anger to the emotions of sadness and despair.  We see the display of contempt as creating distance to manage their own intense anxiety that one partner feels in the face of the other partner's direct request for support, comfort, and nurturance.  It effectively kills trusting feelings, stifles dependency, and reduces the level of commitment and trust.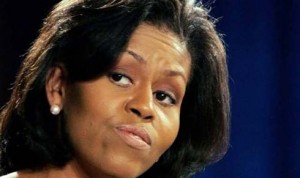 The message from the contemptuous spouse is "I know you need reassurance of my commitment and caring right now, but I can't handle that pressure.  I'm going to distance from you."  Each time  you say "I want to buy a small quantities of silver" or "I want to invest in photovoltaic panels," and you express your worries and anxieties, she expresses indifference, disrespect, or contempt.  You are asking for  support, nurturance and caring, and she's responding with criticism, belittlement, and sarcasm.  It is clearly the most corrosive form of relational problems.
We call the style of attachment 'anxious' when a partner, faced with sadness or despair, reacts first with anxiety that intensifies into anger.  How could your wife not see your sadness or despair?  Of course she sees it.  But in response, instead of responding to it by supporting you and exploring your concerns with you, she  responds to this sadness or despair with contempt, disgust, or domineering behavior.  She is escalating the negativity in your relationship in dangerous ways, and you are responding by understandable withdrawal.  In your case, a bit too "understanding."  You do her no favors.
Why do partners react in such a negative way?  Why are partners who are suppose to be loving, act in a condescending distant or neglectful way?  What we have learned through research is that beneath this contempt lies deep feelings of anxious (as opposed to "secure" or "avoidant") attachment.  For many, this contemptuous spouse is feeling hopeless about ever being truly loved, so they default to "spoiling" the attachment.
 She is exquisitely aware of your withdrawal, even through your "nice guy" presentation, and, most likely, she hates you for it.
The "as if I agree with you" attitude on your part has caused her to have given up trying to connect, really connect, to you.  She is  angry at being asked to be supportive and nurturing of your worries when she, herself, feels you are only giving 'lip service' to her deepest fears. She feels abused, tricked into loving a man who only 'tolerates' her, instead of deeply, passionately desiring and respecting her. Her hostility says "I won't be fooled again.  Why should I value you?  You have disappointed me so!  I tried to reach you, (perhaps earlier in the marriage) but it was hopeless!  If I open up to you, you'll just shut me down later, so the heck with you!"
This is hard for the "caring, patient husband" to really understand.  Why, despite his "endless tolerance" for her "irrationality;" his "acceptance" of her "blind adherence to conventional beliefs," does she still fly off the handle and respond to him so negatively?  Why does she act so spiteful and belittling to his carefully and rationally delivered, carefully researched facts?
As one Mother wrote:
If I'm frustrated with a non-response, as I'm wiping the counters, I roll my eyes.
If I'm angry at an overreaction, as I'm walking away to do laundry, I roll my eyes.
If I'm tired of all the fighting in my car, as I'm driving along, I roll my eyes.
Marriages and families operate at a certain level of equilibrium normally.  A dance develops where the harder we try to change our partner, the more resistant they become to that change.  The more certain we are of our "rightness," the more contemptuous they act toward our deeply held convictions.  There are families where one spouse isn't allowed to even talk about some strongly held beliefs in front of the other, their friends, or their kids.  Those topics are 'off limits.'  But these silenced partners are hardly helpless victims.  They are carrying out a "demon dance" that is bringing nothing but unhappiness to both of them.
When contempt is exchanged between couples, (or "contempt" and "long-suffering silence"), they have to decide whether to get help, or let it die a slow (or not so slow) relationship death.
While in this marriage, Dr.,  you appear to be more "understanding" of your wife's spending on things you see as a waste of your earning hours, I'm sure that she has picked up on your attitudes.  The "nice guy" is seldom seen as "fully supportive" by the "b*tch wife."  Marriage has a way of unwrapping even the thickest social "face" of the dutiful spouse.
Just because your perspective may be "correct" from my point of view, "giving up" to "keep peace" is seldom a useful marital strategy for keeping harmony, in the bedroom or in the kitchen.
Seek out someone who knows what they are doing in the marital therapy world and made TRUE peace, not this distancing stance you've adopted.
Good luck.
Peak Shrink